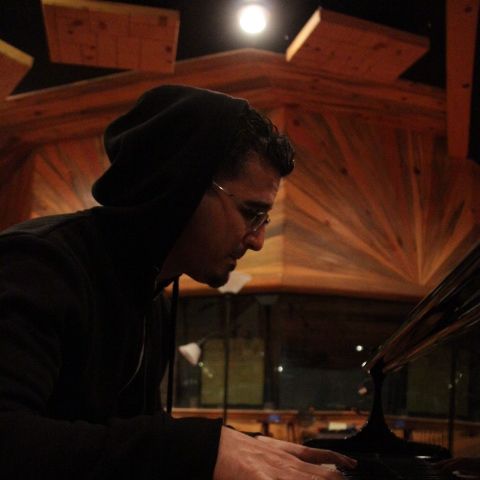 Uziel Colón
Uziel Colón is a pianist and composer whose remarkable talent has earned him a name as a prominent musician in the Boston and Los Angeles area. In 1999, Uziel was recruited by Berklee College Summer Program in San Juan, Puerto Rico as an exceptional pianist, and offered a scholarship to study at Berklee College of Music where he earned a Bachelor of Music in Composition in 2003. 
His talent ranges from brilliant piano improvisations in Latin jazz to commercial pop, from contagious rhythms of salsa to the soulful sounds of gospel. Uziel has performed and recorded with the likes of Abraham Laboriel, Eguie Castrillo, Victor Mendoza, Marc Quiñones, Paoli Mejias, Oskar Cartaya, Greg Hopkins and Humberto Ramirez, among others. He has also performed at exceptional events and places such as The Heineken JazzFest in Puerto Rico, The Beantown Jazz Fest in Boston, MA, CJW in Beijing, China and the MadaJazzcar Festival in Madagascar, Africa.
In 2012 he completed a Masters of Music in Music with a concentration in Music Production & Film Scoring. He currently resides in Los Angeles, CA where he works full time for The Latin Recording Academy® and in his spare time, he works in composing, arranging and producing music for television shows and for independent artists.
Throughout the course of his studies and work, Uziel has sharpened his skills in composing, arranging, programming, editing and mixing music using the most up-to-date music computer software, including Finale, Pro-Tools, Digital Performer and Logic.